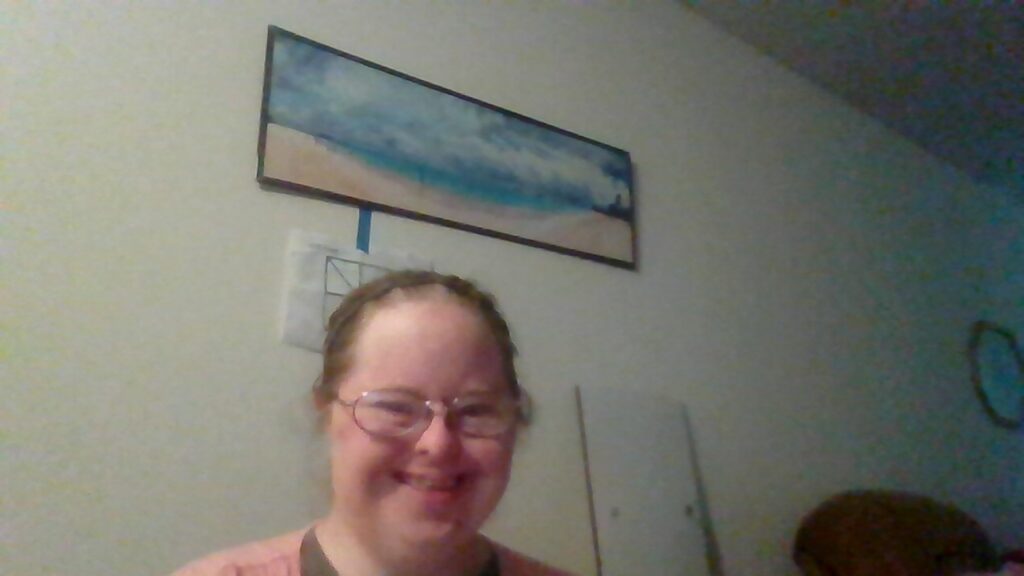 Erin lives in Washtenaw County Ypsilanti Michigan. She is married.
Her personal/ professional goals are to help people in the community and
helping Association for Community Advocacy with fundraising alongside her
husband. She wants to empower people with developmental disabilities in
advocating for themselves. Her values are self-determination, kindness,
hardwork.