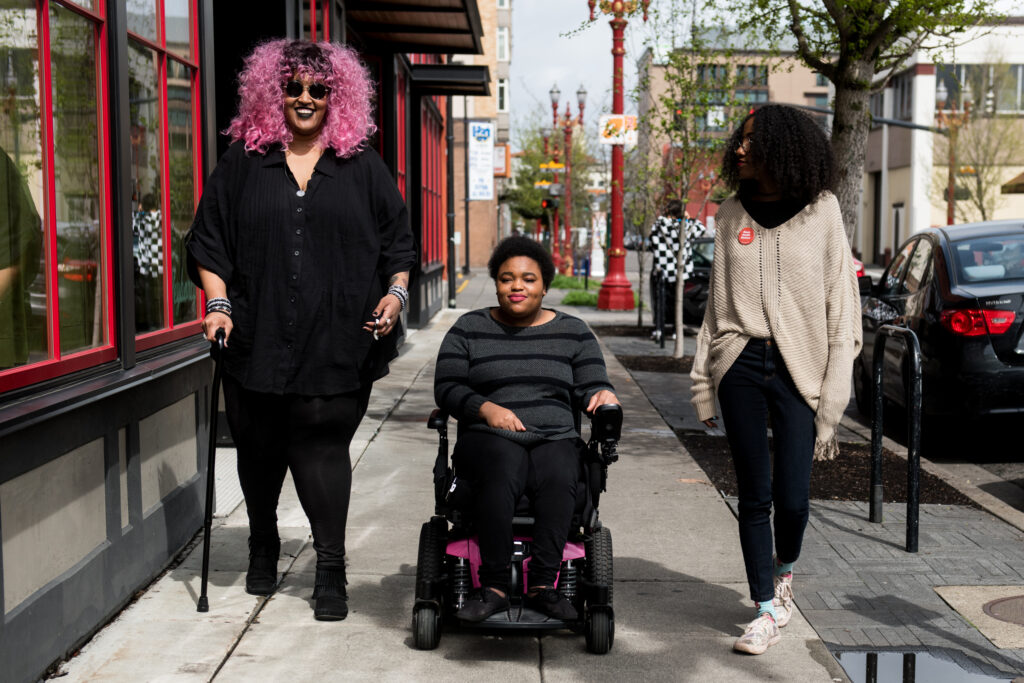 Mission Statement: To empower people with developmental disabilities to advocate and take ownership of their lives.
Purpose Statement: To advocate for independence, inclusion, freedom, opportunity, respect, and dignity, while making the public aware of the abilities of people with developmental disabilities throughout Michigan.
Vision Statement: To empower people with developmental disabilities to live fulfilling lives according to their own choices.
---
Values
Diversity
Respect for and appreciation of differences in ethnicity, gender, gender identity, age, national origin, disability, sexual orientation, education, religion, political affiliation, and other differences. Understanding that each individual is unique, and recognizing our individual differences.
Inclusion
Ensuring that people feel they belong, are engaged, and connected in their community. A state of being valued, respected, and supported. It's about focusing on the needs of every individual and ensuring the right conditions and reasonable accommodations are in place for each person to achieve their full potential.
Self-Determination
Principles of Self-Determination are:

Freedom – you plan your life with the supports that you need
Authority – you control the money for the support you receive
Support – you arrange resources and supports so you can live in and connect with your community
Responsibility – you have a valued role in your community and agree to use public dollars wisely
Confirmation: of the important leadership role that individuals with disabilities must play in a newly re- designed system and support for the self-advocacy movement
Respect the capabilities of people with disabilities Nothing About Us Without Us
No policy should be decided without direct participation of people whose lives will be affected by that policy/decision.
Equal Rights for People with Disabilities
You have the right to:
Dignity
Fairness without discrimination
Be included in activities
Be accepted, with or without disabilities, just as you are
Equal opportunity to reach your full potential
Accessibility, to enter a public place and not be prevented or refused
Respect for your ability and to preserve who you are